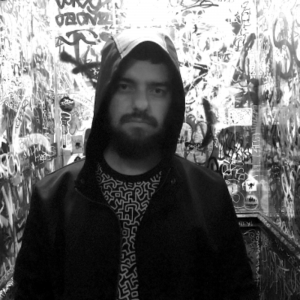 Francois Knoetze. On: Nyege Nyege. URL:https://www.nyegenyege.com/artists/francois-knoetze/ [Accessed on 24 November 2020].
ARTIST'S PROFILE
ARTFORM
film, sculpture, objects, performance
MATERIALS / MEDIA
video, discarded objects, e-waste
GUIDING INTERESTS
Francois Knoetze is a performance artist, sculptor and filmmaker known best for his sculptural suits and experimental video art. In his practice, he often uses primary materials as a point of departure to explore the relationship between material histories and geopolitical, environmental and social issues. He is particularly interested in e-waste and its global circulation.
FORMATION
2015 | Cape Town.za | University of Cape Town
2012 | Cape Town.za | Rhodes University
SELECTED SOLO & GROUP EXHIBITIONS
2019 | Paris.fr | Centre Pompidou Paris
2018 | Dakar.sn | Dak'Art: African Contemporary Art Biennale
2018 | Cape Town.za | Gallery MOMO
2017 | Grahamstown.za | National Arts Festival
2017 | London.uk | Somerset House
2016 | Tanzania.ke | Nafasi Artspace
2015 | Grahamstown.za | National Arts Festival
BIO
Lives in South Africa.
1989 | Born in Cape Town.za
LINKS
Francois Knoetze's Website
Francois Knoetze's Vimeo site
Francois Knoetze's Instagram page
Interview with Francois Knoetze on Art Africa Magazine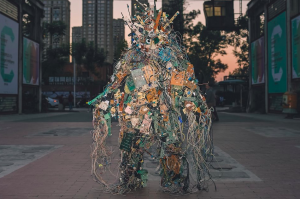 Francois Knoetze: Core Dump 'E-Revenant'. On: Francois Knoetze Website. URL: https://francoisknoetze.com/core-dump-2018/ [Accessed on 24 November 2020].
AUTHOR
Daniela Nofal