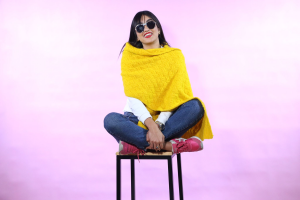 Born in Tunis 1997. Syrine Bettaleb ali is a student in marketing research
Marketing studies and her passion for art allowed her to see the curatorial action as marketing the Art work , not only through selling it but also to make it known and understandable by the public .
Attending festivals and exhibitions have always intrigued me : the idea of the exhibition, the choice of artists , places, the creative team , the process and the deep meanings of it . That's what pushed me to discover the art of curating . Curating makes people questioning and trying to discover the link between all the material and immaterial aspects of the exhibition . In my opinion the link is a personal and subjective view of the curator that differs from one curator to another . Those reflections enable the curator to enrich the documentation .