iPhone screenshots of CGI Electrical Cords For Sale, 2018, AR software, a website powered by echoAR, in front of Used Electrical Cords for Sale (eBay), installation at BRIC Arts Media
Penelope is best known for taking images on the internet from sites like Flickr, Craigslist, and eBay, which she then uses to construct large images or installations according to a minimalist aesthetic.
She has changed the way I see photography on the web. They are no more just photos, they are objects, raw materials, put there to be used, explored by others and so have another life and interact with their new environment.
What made me the most thoughtful is this sentence of her "I use the screen grab or the crop tool the way I'd frame a picture with a camera on the street". In her unique, original, meticulous yet accessible, and funny way she's able, for example, to make us see differently the sun.
Recently within the MONUMENT Exhibition help in BRIC House Gallery, Brooklyn – New York, she used her ability to collect things, mainly images till now, to assemble connected objects and use them to question our habits. The ones that we use every day without trying to know what is behind the Black Box and once broken we just get rid of it.
In order to make us realize, think about the huge amount of our ever-accumulating e-waste and the rapid pace at which digital hardware becomes obsolete, she created multiple inter-related spaces.
She even invited visitors to bring in electronic screen devices in order to disassemble them and create a portrait of the inside of the device. In collecting unwanted e-waste from participants, the Gallery at BRIC House will become a temporary e-waste up-cycling collection. But among all these artworks and installations one of them caught my attention.
THE CGI Electrical cords Sale.
iPhone screenshots of CGI Electrical Cords For Sale, 2018, AR software, website powered by echoAR, installation at BRIC Arts Media
I must admit that at first, I was confused by this artwork. And I wondered, what does it mean? Why taking these pictures? And why using specifically the CGI Electrical Cord?
And just by asking these questions, I like to think that this a part of the process and the aim of the artwork. Push us to think, to ask questions, and to reflect on the meanings of things.
Indeed, let us start from the beginning.
The title: CGI Electrical cords Sales.
Penelope used the most common object that everyone has at home, the CGI cord (The Ground Fault Circuit Interrupter: it is a protective device specifically designed to break the circuit every time there is an imbalance between incoming and outgoing current). They were found on Craigslist where people put them on sale.
A simple cable allowing us to connect our "black-boxes" such as TV, computer or refrigerator and so to bring them to life. A modest and yet so essential object for our modern life.
How many of you know how does it work? And once it is broken how do you get rid of it? Will it have a second life? Where does it go? And here happens the artistic magic with Penelope.
The Artform 
Using a virtual reality program, developed with the young start-up echoAR, Penelope worked on an immersive experience. Unlike the other monument's projects, which are on-site work, she wanted to questions where this e-waste will be after our usage and she did an interactive piece with it. Allowing everyone of us to be part of this exhibition, to be there within space and time.
To imagine what we can do with this CGI cord once it's obsolete, by integrating it into different spaces using our mobile phone.
The Experience
And so, I tried to live the "experience" using the QR Code provided within the Monument Exhibition and invited my children (7 and 11 years old) to do the same with it. I find this method really easy to grasp, it's a kind of game for the younger ones, and so it is a nice way to introduce the problem throw Art and technology.
So please do enjoy this interactive Artsy Experience, by scanning the QR Code, and share with us a screenshot or a video of the result, using the #onoff.
View CGI Electrical Cords For Sale, 2018 in your space here: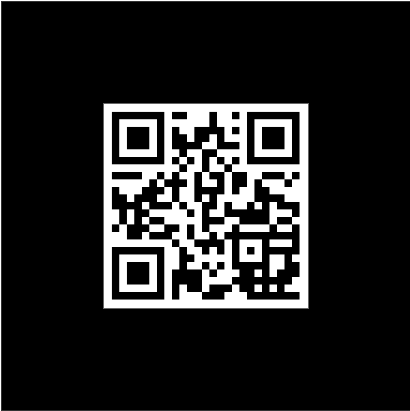 Website powered by echoAR
Author
Ines Baccouche